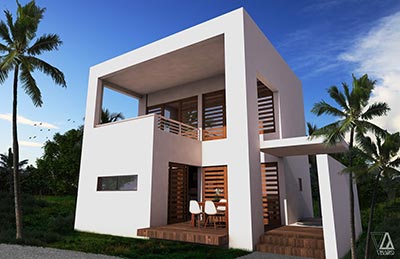 Small residential estate with 10 villas
Las Terrenas – Dominican Republic
Lola
Price
from
129000 US$
Description: Project Lola is a small estate adjoining Rancho De la Playa, ideally located at the center of town. The project comprises 2-bedroom villas and small 1- bedroom maisonettes.
Details: The maisonettes measure 76 m² with one bedroom, one bathroom, kitchen-come-living room and shared pool. The 2-bedroom villas measure 80 m² + 40 m² veranda, and have two bedrooms with en suite bathroom, a lovely living room with American style kitchen, veranda and private pool.
Plots vary from 250 to 1,000 m² depending on the lot.
Note:
Price of 2-bedroom villa: US$ 172,000
Price of 1-bedroom maisonette: US$ 129,000
Location: Las Terrenas center