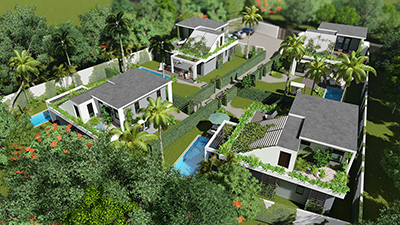 New project - 4 villas, each with 3 bedrooms, 2 baths, private pool and tropical garden.
Las Terrenas – Dominican Republic
Prana
Price from
255000 US$
not fitted
Description: Continuing in the same line as our villas Vitao and Shan, Prana is a new residence comprised of four individual, bioclimatic houses.
Details: Prana will be a short walk from the beach and the Pueblo de Pescadores, the famous complex of beachfront restaurants and bars, but in a calm area close to Vitao and Shan.
The Prana villas will offer the same eco friendly-concept as the Vitao and Shan homes, but will be on a slightly smaller scale.
Location: Playa Las Ballenas 19.32333, -69.54766